MAKE IT HAPPEN – Be Part of The Greater Plan (By Invitation Only)
A Brand New World is in the cards, the simplest manifestation of Nirvana for a Selected Community of People wishing to spent time in a magnificent location on a mountainous Greek Eden. Something unique, pure and mystical, for those seeking perfection in a flawed world.
We strive to create a Community of 'Excellent Personas' as residents, visitors, investors, scientists, artists, musicians, doctors etc.
If you have already obtained an Invitation/Recommendation for one land bank plot of 1000 sq. m ( 10763.9 feet ) or you are simply interested in becoming part of our Next Generation community, contact us now.
Are you an Excellent Persona?
Selected People of significant importance determine the future Value of the District
The Investment philosophy of the Project is based on the most profitable management of the Lands, the Facilities, the Materials, the Natural Resources and the People involved.
By using the local materials to construct cost-effective structures, technically excellent and premium looking, we achieve a higher rental price and a faster return of investment or profitability performance.
As separated unite, every constructed element can be sold as a premium property investment or as a business opportunity.
INVESTMENT PLAN
Land Bank Approach
It is considered essential that before entering into the Resort construction phase, our Primary task is to maximize the volume of our Land-Bank and so, the future Capitalization of our company and the amount of renovated objects to rent or resell.
Our existing Land Bank is enough to develop the Resort but since the land volume multiplies the value and the price per meter, as an important business aspect in this phase we keep buying from neighbours and relatives.
We have negotiated and targeted another 500.000 sqm to achieve the 1.000.000 square meters milestone which is almost all available plots in the region. With this we have maximized the potential and minimized the risks, while the Permits on Urban Scale give us more area to construct and more 'architectural freedom'.
The main wealth creating tool is the transformation of the agricultural fields into Touristic Land by buying and connecting then to our Project.
Our plots are the larger in the region and they are adjacent to the asphalted road, these two parameters provide the ability to have permits for constructions. The plots attached to ours, are the ones with potential to buy and transform to commercial land.
The neighbouring plots have been divided in the past to small plots in parts, less than 10.000 sqm/ plot and they cannot build anything in such a status. Only by uniting or attaching them to our big plots they can be transformed to commercial properties
Renting a sufficient area of forests, fields and other landscapes will add extra value to our project.
The main income making aspects
• Real estate operations
Buy as cheap as we can – create The Resort – rent or sell expensive.
The more land we buy before we create the Resort the better for our future performance
• Golden Visa based on Real Estate or business investments.
We can attract investments for GV of 250.000 euros or more. We can sell Real Estate, a part of a business or an internal business project like the Art Park or the Milk cheese factory. We can sell up to 100 units in the beginning of our development.
• Touristic Facilities and operations.
The Resort, Food and Beverages, Souvenirs, Excursions, Rentals, Services, Festivals, Events, Corporate
• Medical Treatments, Asclipeion rehabilitation, Well Being and Beauty.
• Constructions and Materials.
Construction works for our needs, the municipality and the district private sector needs.
Sell Materials and Constructions to the market.
• Products & Brands.
Wine, milk products, meat and hunt, honey, jams and sweets, giant beans, herbs, mushrooms, truffes form a group of Brands.
As our food, souvenirs and sell to the Market.
• Souvenirs.
Food as souvenirs, Greek Souvenirs, Art Park Souvenirs, Paleo souvenirs, apparel, clothing etc.
• Other Services.
• Patents.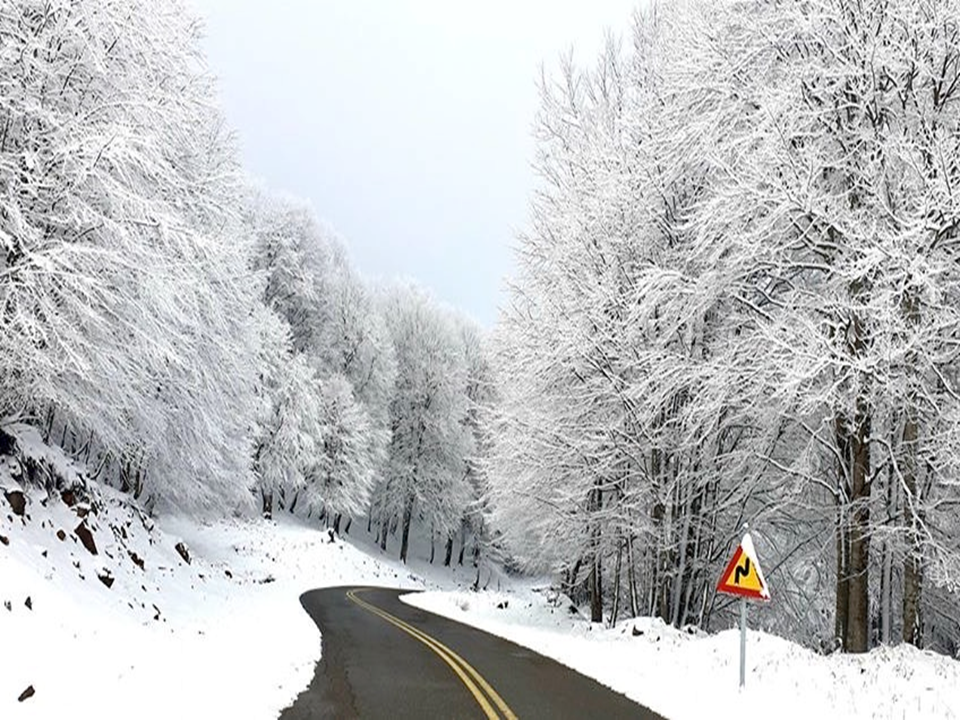 Resort Activities
• Art Park
• Vasilitsa Skiing
• Canyoning
• River Rafting
• Rock Climbing
• Hunting Club
•Botanic and Mushroom Collecting
• Mountain bike & e-transport
• Drone Racing
• Co-Working
• 3D printing, Prototyping, Robotics
• Paleontology Activities
• Astronomy Activities
•Archeology Activities
• Museums
• Medical, Aesthetic, Wellness and ReHub Treatments
• Yoga Meditation
• Work & Volunteering Therapy
• Gymnastics
• Kinder Land
• School and Student Campus
• Cable flying zip lines
• Library
• Corporate collaborations and conferences
• Off Road Club
• National Park Drive in Caravan
• Content Producing Studio (Sound and Visuals)
• Festivals, Weddings, Events
• Local Traditional Events Calendar
• Taverns, Cafes & Bars
Art Park
With the cooperation of our friend sculptor Michael Reva who recently created the Greek Art Park in Odessa, we will create a sculpting studio for professionals and amateurs to create art objects for the park and a Contemporary art Museum.
Since our territory is several square kilometers and from one plot to another there is walking distance, we will unite all projects in a thematic art exhibition by adding unique masterpieces of well-known creators from Greece and Internationals. Curator of the project will be Mr. Reva.
The landscape is suitable for a long-term basis investment in sculpture art, combining natural beauty and artificial. The serpentine roads that lead to the canyon are full of U-turns that create suitable display places for Sculptural Art objects. The paths throughout the forests and green fields that are connecting the property plots have the potential of creating art displays in the gardens.
We aim to create a yearly sculpture festival to invite famous artists of the planet, to create art objects for our Art Park. There are several ways for collaboration with artists to achieve a premium collection by buying and installing sculptures, inviting artists in the Resort to relax and work in our studio or announce a competition with prizes in a festive event.
The ticket sales, the souvenir products and different cultural events are the main income of the park which will be visited by schools, students, artists, tourists and the local population.
The art investment will be the extra income part of the business as time and publicity are maturing the value of the artists' creations.
The main business model behind this project combines Art investments, Museum ticketing, Small scaled sculpture replicas as souvenirs, t-shirts and clothing apparels, Cups, Post Cards, Calendars etc. and can be implemented in a short time schedule.
Since the souvenirs must be characteristic for the Place you visit we have to create our own line of souvenirs based on the sculptures, the Three bridges we have on the Rivers and Zeus on Top of Orliakas
Music studio
One music studio for our friends musicians, songwriters, performers and various sound artists. Created for professionals and amateurs that will work or have fun recording their new songs, albums and writing music.
As a separate business model, the studio will attract artists from Greece and abroad to escape in a distant location, get inspired from the Natural beauty, relax in the Resort and give the best possible vibes. The synergy of the studio with the Resort elements will create an extra potential by bringing stars and their managing or musical staff to accommodate, use our services and contribute in the general artistic image of the Resort. The sound content creation possibilities will help the festival organization and the various events the Resort will host.
As a hub for musicians, we aim to put a new destination for the industry and for the visitors who are interested in music.
The Festival
Since we have all facilities to host a lot of people and we bottle our own mineral water, food and beverages, we can 'turn on the volume' and host a big event for up to 50.000 by inviting famous celebs to perform.
Under The Bridge
The Festive Place of the long and wide territory in front of the Canyon Gates is suitable to host a large scale, world festival for music lovers and travelers. An event of different kinds of music, light shows, attractions, water sports, etc.
The Festival can have different sub-fests of three to five days each and stages for parallel concerts. Pop, Rock, Rap, Hip-Hop, Electronic, Alternative, Elliniko to prolong life and achieve a combination of different public listeners.
As an example The Nestorio River festival, the main one in Northern Greece, last time was visited by 50.000 people while the lineup of the artists was created mostly by Greeks and DJs. We will invite world famous and Greek stars to compete and attract more people, musically and from the better landscape possibilities of our Canyon area.
Medical Tourism
Specialized Doctors and Personnel will provide High-Quality Aesthetic, Wellness and Prophylactic Services, Detox and Rehab to the visitors of the Resort.
Vertebral decompression as a kind of treatment for the vertebral prophylactic and recovery of life and professional pose problems, that in general, everybody needs. Based on vertebral decompression in hot water tubs for achieving a prolonged and pleasant treatment combined with aromatherapy, music and nice view, for all senses to take part in the healing process of the body.
A totally different approach for healing of the spine that affects all internal organs, since the block of the nerves and blood vessels is the main disorder of the pathological malfunctions that leads to chronic pain and permanent vascular atrophic issues.
Massages of different traditions and techniques, spa procedures and beauty services will help everybody feel beautiful and rested.
Gerontology and rejuvenation treatments for a better and longer quality of life will be combined with the general wellness business.
Family planning and motherhood preparation procedures
We have established an affiliation with a well known Greek clinic, for aesthetic surgical and non-invasive procedures to achieve the best possible treatment in a relaxed and healthy environment of clean air, fresh water and good mood for faster recovery and better rejuvenation in the Medical Hotel Clinic, East Side over the main entrance to the Resorts Region.
Bonsai and Yamadori Park
The lands and the rocky cliffs are a natural bonsai and yamadori park (yamadori is a pre-Bonsai Plant).
Old untouched kinds of nano Oaks, Pines, Nut-trees, etc. are all over and surrounding everything.
One of our plots in the Art Park will be dedicated as a place to gather and create a festive destination as exhibition for bonsai lovers.
One of the Glamping places will be thematically attached to Yamadori transformations to Bonsai. Yamadori seekers will be able to find their plant and create a Bonsai.
By inviting international clubs and organizing Bonsai festive events we will create a park that the visitors of the Resort will be able to learn and enjoy this technique and buy a ready bonsai or a yamadori to create one.
The business, despite the Touristic amusement model is to sell Bonsai to the Market or as Souvenirs to the visitors.
Old nano trees are also very expensive as products for green needs in villas or municipality.
Palaeontology Hub Museum and Excavation Areas
Some plots have paleontology artifacts of up to 300.000.000 years back in time. We are going to collaborate with universities of paleontology and also enthusiast groups, both Greek and International, to organize excavation expeditions while the visitors of the resort can find a place to enjoy Paleontology and do a dig for amusement.
The idea is to create a museum that the visitors can use also as a laboratory for cleaning and displaying their findings, with date, place and name of the Visitor the artifact so the interaction with this hobby or science will create a strong engagement.
All visitors will be able to take part in this amusement science and kids will be happy to find a place for dino searching away from tablets and technology dependence.
In our land, the paleo artifacts are spread almost everywhere and are very easy to find.
Geology findings as crystals, geodes and rare stones from the Canyon concentration will be also displayed in the museum.
Science Student Campus
A campus for students of digital science, eco-architecture, sculpture, fine arts, astronomy, paleo, archeo, medical and others.
Students and volunteers will help architects and sculptors while they practice, will create stone pathways from art to art (made of white local stone), help in different events like The Festival, Drone Racing.
The tents will be similar to the glamping technology but larger in size to accommodate more students and visitors. Philosophy, art, speleology, paleontology and ecological green building technology will be the main teaching aspects.
The volunteer work will serve as practice-internship during their vacations something we have discussed with some universities.
The campus will host sponsored visitors to give the opportunity to other, low income social groups to enjoy the Park and the activities for educational purposes. such as Municipality programs for Schools.
Technology Hub co-working
A place that every age will love it. For work, education or entertainment this space is considered as the most important in the project.
The playroom phenomenon, in a separated concept for visitors' technology amusement or working needs.
A co-working technology hub for up to 300 visitors or residents to give the ability to create, work, draw, print, 3D print, 3D mill and have access to all innovative technologies to create prototypes, parts, robotics, drones, software coding, gaming, virtual reality, AI and whatever new, the future will bring.
Since there is high-speed fiber optic Internet to the village, there are possibilities to create a wireless and wired network, for digital technology implementations in all aspects of usability needed.
By creating an indoor and outdoor intelligent and interactive space we will provide to the visitors, new digital experiences for fun, education pleasure, work, content stream, wild life observation and content development or live stream.
Different groups of people can work on different kinds of projects for natural observation of the wildlife, natural sciences while inventive ideas can come to life for the benefit of the local community and the visitors.
By giving the platform to realize any technological idea on vacation or as a resident, we will establish relations with digital scientists collaborating by physical presence or remotely. Droning is the next big industry for entertainment and science purposes.
The Tech-hub will give the option of drone production, service, a ready to buy or assemble a custom made one. The territory is suitable for organizing a community of drone lovers and can host every year drone-raising event for the international championship. Since drones are restricted to free flying, we will create a space especially for professionals and enthusiast.
Content development of music, videos, photography, social media sharing or internet streaming of the events, will work as a free marketing tool for the Resorts global advertisement.
VILLAGE PIAZZA, SHOPS, HOUSING, SMART APARTMENTS, CO WORK, SATELLITE VILLAGES
It is needed to consolidate houses, farms, stables and other new or old structures that are not in use and reuse them commercialy to create The Center of the Resort.
Traditional Houses, Shops, Cafe, Smart Apartments, co work in the old School and other premises for the necessary services like laundering, cooking, cafeterias, reception, rentals, shopping,, staff training period, book keeping, real estate office (for the buying-renting period) and other useful elements of the Resort.
As for the village properties. some have already been negotiated and some will be negotiated, for immediate purchase and fast launch of operations.
1 Pension 260 sqm
1 Pension 400 sqm
1 Pension 500 sqm
10 Houses-Shops up to 2.000 sqm
20 Stables 1500 sqm
1 Cheese factory
10 Ruined old stone warerhouses, Water Mill, Old Distillery
10 Plots in the village, (20sqm- 300 sqm each but one is large up to 7000sqm sunset view location, for the Club Hotel development).
There is a current Total 5000 sqm of facilities ready for Development.
Hunting club
Mount Orliakas is the gate of The National Park of Pindos which is the largest In Greece and one of the biggest in Europe.
The wild animals that can be hunted by law are hogs, rabbits and different species of birds.
The season is from September till February. Lands are covered by oak trees that hogs are coming to find food and are popular hunting destinations.
This is why we plan to create a plot in the forest, away from the rest resort facilities, a hunting club for members and visitors.
Up to 20 hunters can be accommodated in a big log and stone house.
We aim to create a big hog breeding territory for season-controlled hunting needs and for meat production.
A meat processing and maturing facility to produce various hunting delicatessen branded products will be created for the resorts food needs and the food the souvenirs approach.
NATURAL RESOURCES
It is to the project's advantage to use all surrounding natural Resources according to the rules of the National Park Pindos.
Materials
Stone-rocks-pebbles
We have a white stone carry that was created from the controlled explosion of the rock mountain in the 1960s to construct the road that leads to the East entrance of the village. We use this stone for the needs of our local construction for free. It cannot be transported to other places or be sold in the market but we can process and sell as product, or evacuate for ecological, touristic or archeological needs.
The river beds from both sides are filled with white, black, green ,red pebbles and rocks in all sizes. For landscaping, walls, eco heating- cooling purposes and various decorations or Art installations.
Wood processing factory
Forests of Oak, Pine, Beech surround our lands and forestry is one of the main local production. Since the main materials for the construction and furnishings of the Resort are wood, stone and glazing we will create a factory to process local wood and produce construction materials, floors, furniture, pergolas, fences, benches, etc. that will be used for the building needs.
Further trading of these wood products will contribute to the income of the Resort as a separate business model.
Fire wood, pellets and coal will be used a lot a for fire place heating, for barbecue and can be sold in Market.
Glazing and Aluminum Profiles
Since this is the most expensive materials in the Project, we have designed a new aluminium system to bring the pricing down and use all market innovations + Pininfarina technology and design.
Local products production
The region is an organic food paradise and the mushroom capital of Greece.
It is a well-known harvesting area of mushrooms, truffles, beans, herbs, mountain tea Siderites and many more.
The meat production is based on goat, sheep and wild hunted hogs.
Local milk and cheese products are unique in their taste and nutrition.
We aim to establish a New Brand for local bio-products that will create an added value. Since food became a new kind of souvenirs and a type of present to bring back home for families and friends, the branded products will create extra income.
In a prespecified plot we will create gardens and a greenhouse for food plantations. Since the village inhabitants grow and supply also their green products, we will collaborate to multiply their capacity and create a synergy for both the Resorts and their income rise.
The wine production of the region dates to ancient time by local and imported varieties of red and white grapes. A distillery for grappa and a wine cava are a part of the project.
Resort food, souvenirs and products for market sales and exports will be a separated business model, based on our own Branding.
Pininfarina, is a transports experts in all fields and our technology designing partners. The impact of the Pininfarina brand is significant both as a name and as a prototyping partner for our kids and Digital Nomads
Our Concept Design, our Business Plan, the Constructions and our branded Products are a turn key solution for a Resort Development of a 100.000.000€ investment franchise.
Since Pininfarina has designed most of these cars the owners as they are part of the Vip target group customers
We aim to create no more than One Resort per Country and make a big lap in the map.